Biography
I was born in Ankara, Turkey in 1976. After graduating from TED Ankara College High School in 1992, I entered the Middle East Technical University in Ankara and received my B.S. degree from the Department of Electrical and Electronics Engineering in 1996. I continued my studies in the Department of Electrical Engineering at the University of Washington in Seattle, Washington and received my M.S. and Ph.D. degrees in 1998 and 2001, respectively. During 1996-2001, I was a Research Assistant under the supervision of Prof. Robert M. Haralick at the Intelligent Systems Laboratory at UW. I spent the summers of 1998 and 1999 at the Tampere International Center for Signal Processing in Tampere, Finland as a Visiting Researcher.
I joined Insightful Corporation in Seattle as a Research Scientist in September 2001 and worked on projects sponsored by NASA, U.S. Army and National Institutes of Health until December 2003. I moved back to Turkey in January 2004, and am currently a Professor at the Department of Computer Engineering at Bilkent University in Ankara, Turkey. I spent 2013 as a Visiting Associate Professor at the Department of Computer Science and Engineering at the University of Washington.
I got married to Shihomi in 2006. Ediz and Kerem joined us in 2010.
Favorite Links
Atatürk'ün Gençliğe Hitabesi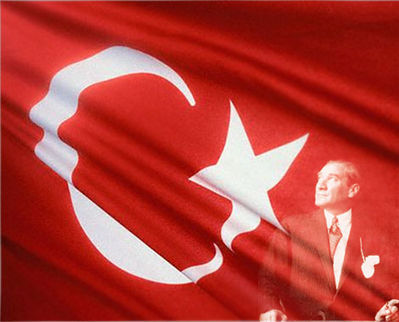 Ey Türk Gençliği! Birinci görevin, Türk bağımsızlığını, Türk Cumhuriyeti'ni, sonsuza kadar korumak ve savunmaktır.
Varlığının ve geleceğinin tek temeli budur. Bu temel, senin en değerli hazinendir. Gelecekte de, seni bu hazineden yoksun bırakmak isteyecek iç ve dış düşmanların olacaktır. Bir gün, bağımsızlığını ve Cumhuriyeti'ni savunmak zorunda kalırsan, görevine atılmak için, içinde bulunacağın durumun olanak ve koşullarını düşünmeyeceksin! Bu olanak ve koşullar çok elverişsiz olabilir. Bağımsızlık ve Cumhuriyet'ine yönelecek düşmanlar, bütün dünyada benzeri görülmemiş bir galibiyetin temsilcisi olabilirler. Zorla ve aldatmaca ile aziz vatanın bütün kaleleri alınmış, bütün sanayisi ele geçirilmiş, bütün orduları dağıtılmış ve yurdun her köşesi tamamen düşmanlarca kontrol altına alınmış olabilir. Bütün bu durumlardan daha acı ve daha kötü olmak üzere, ülkede iktidar sahibi olanlar, uyuşukluk, sapkınlık ve hatta hainlik içinde bulunabilirler. Hatta bu iktidar sahipleri, kişisel çıkarlarını düşmanların siyasal çıkarlarıyla birleştirebilirler. Millet, yoksulluk ve çaresizlik içinde yıkılmış ve yorgun düşmüş olabilir.
Ey Türk geleceğinin evladı! İşte bu ortam ve koşullarda bile görevin, Türk bağımsızlığını ve Cumhuriyeti'ni kurtarmaktır! İhtiyaç duyacağın güç, damarlarındaki soylu kanda vardır.
Mustafa Kemal Atatürk, 20 Ekim 1927